Since its inception in 1996, Big Rock Sports has grown at an extraordinary rate, and Big Rock's leadership team
is a big part of the reason why. They work to ensure that everyone—vendors, retailers and employees—benefits from our growth.
Because of their guidance, Big Rock is one of the largest distributors of firearms and fishing gear in all of North America.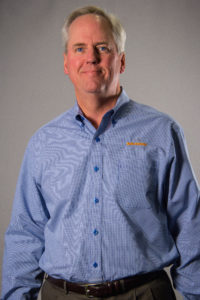 Ed received his B.S.B.A. in marketing and international trade from Appalachian State in 1986.
Before joining Big Rock, he was a Senior Operating Advisor for JP Morgan Partners, assisting with the evaluation of current and potential investments from an operating perspective. In addition, Ed was the Chairman of the Board for SiTeco Lighting, a JPMP portfolio company in Germany that provides lighting solutions. Ed joined Big Rock in 2005 as President, taking over his current CEO duties in March of 2006. Ed and his wife Faith live on a horse farm near Big Rock's headquarters in central North Carolina.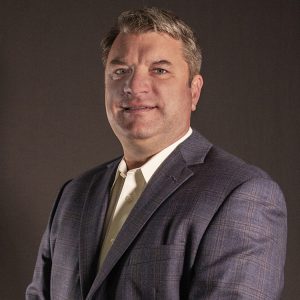 Brian Phillips, Senior Vice President–Sales
Brian is responsible for leading all aspects of the Big Rock Sports business.
Since joining Big Rock Sports in 2010, Brian has consistently demonstrated his leadership and dedication throughout his tenure, playing pivotal roles in multiple senior management positions. Most recently, as the Senior Vice President of Sales and Merchandising, Brian has consistently delivered outstanding results, driving revenue growth and fostering strong customer and vendor-partner relationships. Prior to joining Big Rock Sports, he spent 14 years working with leading companies such as United Technologies and Jarden Consumer Solutions, where he excelled in the Hardware/Home Improvement and Sporting Goods sectors.


Brian holds a Bachelor of Science in Business Administration with a concentration in Marketing from Appalachian State University, which he received in 1996, and he completed the Emerging Leaders program from the University of Virginia Darden School of Business.